Covid 19
The freedom of movement restrictions imposed by the collective governments of Australia to manage the COVID-19 pandemic has reduced the revenue of our car rental business by over 95% since 18th March. On 19th March, I told my employees that I feared that the cure will prove to be more damaging than the cause and unfortunately my fears were well founded.
Since then, I have had plenty of time to reflect on various aspects of the COVID Management Plan and I have now decided to share my thoughts through a series of articles which I call "COVID COMMENTS".
I should make an up-front position statement that I accept the concept of closing our international borders, and of short-term movement restrictions, but I am mostly unimpressed with the way these principles have been implemented.
I should also point out that I am 76 years old, overweight and have an asthma condition, so I don't have a cavalier attitude to respiratory viruses.
The articles which I will release over the coming days are:
DODGY DATA
COVID-19 Vs OTHER VIRAL DISEASES
ANALYSIS OF "ACTIVE CASES" AND HOW INFECTION OCCURS
AGE CARE SERVICES AND SOME COVID CLUSTER REVELATIONS
LEADING THE WORLD?
JOBKEEPER
LISTEN TO THE SCIENCE
BORDER PATROL
WHERE TO FROM HERE?
In my research, I found an excellent infogram which is updated every day and graphically depicts Timeline of 'open' confirmed cases, recoveries, and deaths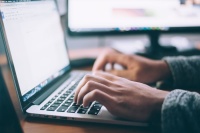 This is by far the biggest of all the articles in my COVID COMMENTS blog, the matters contained in this article affect every other COVID topic that I discuss. You will see where one state "guessed" the daily number of tests conducted. You will see where the number of tests reported ...
Posted By darryl on 22nd June 2020
Views : 52
Post Topic
You must be registered to submit a post within the Family Car Rentals Blog. If you are already registered, please login. Alternatively, register now for FREE.
---