Latest News
Find out the latest news about Family Car Rentals.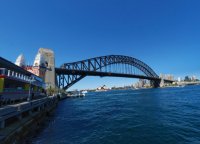 We are proud to announce the appointment of our first independent Franchisee, PITTWATER FAMILY CAR RENTALS, located at Newport in the Northern Beaches region of Sydney. The proprietors are Dan Chamberlain and his wife Sharee Essington-Wilson (Sharee is my niece). This is n . . .
Posted By Darryl Wilson on Thursday 13th February 2014 @ 20:56:17
Updated : Thursday 21st March 2019 @ 10:54:20 | Words : 162 | Views : 27914 | Comments : 0
Post Topic
You must be registered to submit a post within the Family Car Rentals Blog. If you are already registered, please login. Alternatively, register now for FREE.
---