Gold Coast Family Car Rental Blog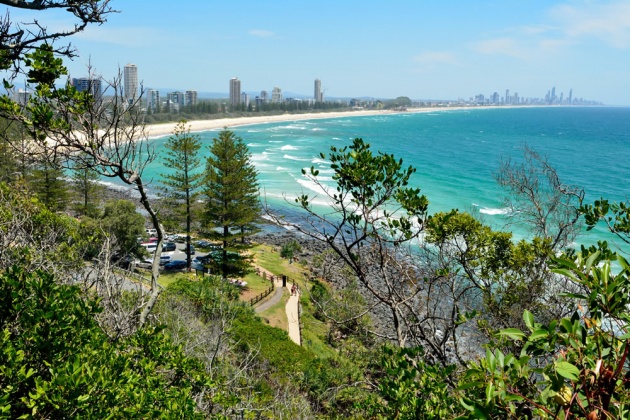 Gold Coast Family Car Rentals is owned by Darryl & Denise Essington-Wilson and our middle son Grant.

We completed our first 16 years of operation on 20th July 2017. We started by buying two very small existing operations, with a total of 39 vehicles, the youngest of which was 12 years old.

We have almost three times the number of vehicles and nearly half of our fleet are current models. Our oldest rental car is 12 years old (my own car is a year 2006 model and I love it).

Our success has been built on a dedication to providing the best possible value, the best possible service and the widest range of vehicles. We have many customers who have rented from us every year of our operations and some have become close friends.

We guarantee that our full service rental packages are cheaper than any competitor's packages, including their "specials" - the guarantee is that if you can find a cheaper comparable package, we will refund you twice the difference, plus an additional $50 - what's more, we give you until 30 days after the finish of your rental to find a cheaper deal and claim your refund. Details are on our website.

We never charge for child seats, we don't use confusing acronyms and we don't have "hidden extras".

Grant is now in charge of rental operations and I (Darryl) am moving to embrace the "social media" and to explore new locations for our operations on a franchise basis.

In the coming weeks and months we will post articles which we hope will be of interest to people who are contemplating a holiday on the Gold Coast (whether they want a rental car or not) and to people who are contemplating renting a car (whether it be on the Gold Coast or not).

Many people equate the Gold Coast to Surfers Paradise, others think in terms of Coolangatta to Southport - the actual city council boundaries are Coolangatta and the NSW/Qld border in the south, the Albert River in the north and Lower Beechmont & Cedar Creek in the west. We encourage people to be more expansive and have "created" the Greater Gold Coast area which has the following boundaries:

* South:Cabarita and Murwillumbah
* North: Albert River between Yatala and Beenleigh
* West: Canungra and O'Reilly's Plateau

This automatically includes much of the Tweed Valley and Tweed Coast with special places like Kingscliff, Tumbulgum, and Tropical Fruit World. It also includes the great Gold Coast Hinterland with Springbrook and Lamington National Parks, Mt Tamborine and Eagleby. We encourage people to explore these wonderful areas as part of their Gold Coast adventure.

When we talk about the Gold Coast, it will often be the Greater Gold Coast area.

We invite comment and contributions for future blogs - I will be setting aside every Thursday to respond to comments and to consider contributions or requested topics.
Posted By Darryl Essington-Wilson on Tuesday 25th October 2011 @ 14:32:04
Updated : Wednesday 6th June 2018 @ 15:07:58 | Words : 513 | Views : 35812 | Comments : 10
10 Comments
1)
It was such a great opportunity to visit this site,you can gain new interesting topics.I want to stick on this one so that I can update more details about this one.
EMAIL : seo.carssgbooking@gmail.com
PHONE : Phone
Posted By JaxonSmith on Thursday 3rd April 2014 @ 17:20:19
2)
Hello every one, this is very interesting topic. If you hire rent car then cost would be very effective.
EMAIL : costlessrentacar9@gmail.com
PHONE : Phone
Posted By Anne Brown on Monday 10th March 2014 @ 18:38:49
3)
This is very much a great and nice blog. Every body can easily find their needed information. I am visiting for the first time but I found many useful articles. I will back again when get time.
EMAIL : seo.sixt@gmail.com
PHONE : Phone
Posted By David John on Tuesday 28th January 2014 @ 17:19:38
4)
Varieties of car rentals, which are both, cheap and luxurious, are perfect for a family vacation time.The tips provided by you will be very helpful for my next tip.
EMAIL : ellarich1511@gmail.com
Posted By car rental glenelg on Monday 27th January 2014 @ 21:31:50
5)
Hi Grant and the new guy Timothy.
thanks very much for your rapid response to my request for a car, last week. The usually fine service was there and the car was terrific. Thanks
eltee
Posted By Louise on Thursday 16th May 2013 @ 16:53:16
6)
thanks for valuable recommendations and just very good info Site
Posted By Site on Sunday 5th May 2013 @ 23:50:28
7)
I recently came across your blog and have been reading a lot. I thought I would leave my first comment. I don't know what to say except that I have enjoyed reading. Nice blog. I will keep visiting this blog very often. Thanks ...
EMAIL : pricejustin51@gmail.com
PHONE : 0790 864 0925
Posted By Mini Rentals on Saturday 11th August 2012 @ 16:40:49
8)
Hi Grant and the team at Gold Coast Family Car Rentals,

On behalf of my family I would just like to thank you once again for your help in making our holiday as enjoyable and stress free as possible with renting one of your cars at an extremely impressive price.

On our last day, our flight got cancelled and due to the excellent customer service you provided, you allowed us to have the car for a further few more hours without charge. The customer service shown has left a lasting impression, and for that we thank you!

We will definitely spread the word of your business and when we come back, I look forward to seeing you all again.

Kind Regards,

Linda Maroukel & Family

Posted By on Sunday 11th December 2011 @ 12:52:01
9)
Hello,

We would like to share our great experience with GCFCR. The service and cars are great and nothing was a trouble. Great to see a local company expanding and delivering a great product.

Pam
Posted By Pam Callaghan on Sunday 4th December 2011 @ 14:33:07
10)
Hi Grant and the team at Gold Coast Family Car Rentals,

On behalf of my family I would just like to thank you once again for your help in making our holiday as enjoyable and stress free as possible with renting one of your cars at an extremely impressive price.

I've used the services of this company since 2001. initially it was telephone and since the website have regularly booked through it. it is simple an informative.

The people are friendly and willing to assist my needs. i especially appreciate the airport pickup/delivery process it makes life s breeze especially when you are pressed for time at departure.

Recommended.

Eltee
Posted By Louise on Tuesday 29th November 2011 @ 17:32:09
Blogger : darryl

. . .
Registered Since Wednesday 26th October 2011
Topics : 4 | Comments : 0
---