Car Rental Matters
With this section we intend to provide a series of articles designed to help you get the most out of your car rental experience whether you are renting from us, from someone else on the Gold Coast or elsewhere. We hope to show you how to avoid the pitfalls and how to get the best value. We will demonstrate that the "daily rate" is not a reliable guide to the overall cost or even the relative cost between different car rental companies. We will show you how to ensure that the protection package that you opt for, actually does give you the protection that the shorthand description implies. In future weeks we will cover topics including: * Understanding car rental insurance excess reduction options * Obtaining the best car rental deal * What to do in the event of an accident * What to do about traffic and parking fines * What your options are with road and bridge tolls * Travel insurance policies and their protection for rental car users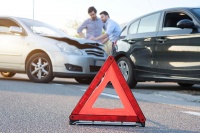 Standard Australian car rental contracts require the Renter to assume full responsibility for any loss of, damage to, or damage caused by the rented vehicle during the rental period, irrespective of how such damage or loss occurred. The Renter is also responsible for any loss of rental opportunity whilst vehicles are being repaired. Rental car companies usually provide a means by which customers can limit this open-ended liability to something usually below $5,000. With us and many other car rental companies this is set up on the basis that provided there is compliance with the rental terms and conditions, customers are automatically afforded the protection of the rental company's fleet insurance policy, subject to&nbsp . . .
Posted By Darryl Essington-Wilson on Monday 7th November 2011 @ 19:40:51
Updated : Friday 6th April 2018 @ 10:00:53 | Words : 847 | Views : 6451 | Comments : 1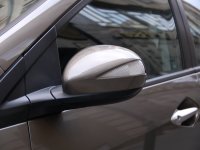 Our top ten tips are: 1. Know the dates and times that you want the rental for and also note the day of the week that you start the rental on and end it on (some companies may not be open at the time or on the day that you want service from them). If you are enquiring about a rental over the phone, don't volunteer the number of days, give them dates and times and let them work it out - if you miscalculate and overstate the number of days, you might be stuck with a higher than needed price. 2. Don't leave it to the "last minute" to conduct your research or make a booking – you narrow your vehicle choices and indeed even your choice of rental companies. 3. Decide what style of vehicle you prefer and what other facili . . .
Posted By Darryl Essington-Wilson on Thursday 27th October 2011 @ 04:00:12
Updated : Friday 6th April 2018 @ 10:26:11 | Words : 641 | Views : 4440 | Comments : 3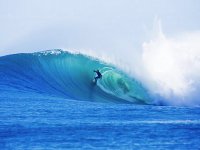 Gold Coast Family Car Rentals is owned by Darryl & Denise Essington-Wilson and our middle son Grant. We completed our first 16 years of operation on 20th July 2017. We started by buying two very small existing operations, with a total of 39 vehicles, the youngest of which was 12 years old. We have almost three times the number of vehicles and nearly half of our fleet are current models. Our oldest rental car is 12 years old (my own car is a year 2006 model and I love it). Our success has been built on a dedication to providing the best possible value, the best possible service and the widest range of vehicles. We have many customers who have rented from us every year of our operations and some have become close friends. We . . .
Posted By Darryl Essington-Wilson on Tuesday 25th October 2011 @ 14:32:04
Updated : Friday 6th April 2018 @ 09:41:30 | Words : 513 | Views : 35081 | Comments : 10
Post Topic
You must be registered to submit a post within the Family Car Rentals Blog. If you are already registered, please login. Alternatively, register now for FREE.
---
Family Car Rentals
Reviewed
on Google by 97 People. Rated 4/5