Family Car Rentals Network
Established as Gold Coast Family Car Rentals by Darryl, Denise and Grant Essington-Wilson in July 2001 as a single location car rental business at Burleigh Heads in the heart of the Gold Coast, we have developed a strong reputation for providing industry leading value and service and second-to-none vehicle presentation standards.

For a considerable time we have been working behind the scenes to develop our systems and facilities to the point where we can make the gigantic move from a single site operator to the hub of a network of individually owned but like minded car rental businesses spread right across the nation.

In late 2013, we were advanced enough with our plans to create Australia's first (perhaps the world's first?) website devoted exclusively to providing information to prospective franchisees. Anyone interested can take a look at it by following this link:
www.familycarrentalsnetwork.com

We entered into 2014 ready, willing and able to welcome new franchised outlets into our Family Car Rentals business network and we have already succeeded.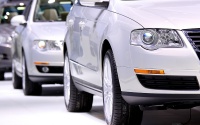 You will notice from our logos that we can have a logo for FAMILY car rentals or for GOLD COAST FAMILY CAR RENTALS or indeed "any location" FAMILY CAR RENTALS. Each outlet will have their own fully integrated section on our website, www.familycarrentals.com.au, with their o . . .
Posted By Darryl on Wednesday 26th February 2014 @ 03:50:00
Updated : Thursday 31st May 2018 @ 18:47:45 | Words : 165 | Views : 3485 | Comments : 0
Post Topic
You must be registered to submit a post within the Family Car Rentals Blog. If you are already registered, please login. Alternatively, register now for FREE.
---